Pipe Pump L3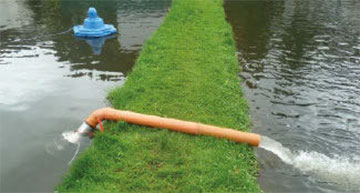 Pipe pumps are the ideal means for moving water at low pressure heads economically. They can be used for circulating water, or pumping-out ponds or tanks quickly! Pipe pumps are designed to move large volumes of water for the minimum use of electricity, and are the most efficient and economic way to pump water at low pressure heads.
The pumps are protected against ingress of fish or detritus by a robust screen, which also serves as a stand. All pumps are made to the usual high Linn standard with stainless steel screen and base.
The robust submersible motor is permanently submerged, ensuring trouble-free cooling. The drive is direct – long shafts, bearings and seals are not required.
The pipe pump can either be hung from the loops provided or positioned easily on the water bed. Installation in the pond or well is easy.
Technical Specifications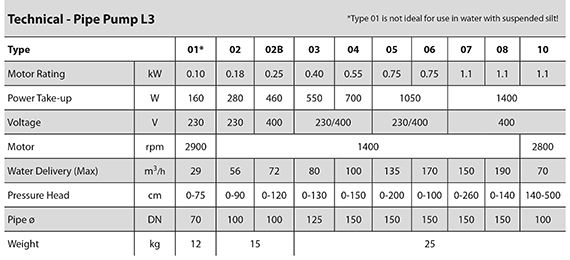 Advantages
minimal energy consumption
quick and flexible to use
suitable for many applications
lightweight and robust