Profi Feeder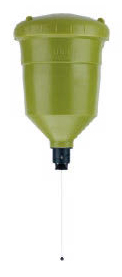 The Profi Feeder works by the pendulum principle. Feed pellets are released and fall into the water after the pendulum is moved. The fish quickly learn that by knocking against the pendulum they can free the pellets.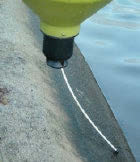 The LINN Profi Feeder has a flexible glassfibre pendulum bar – it is flexible and will not break! The quantity of feed dispensed can be adjusted easily and infinitely by twisting the outlet pipe. The amount of food required will depend on the activity of the fish.
In the standard version, feed pellets from 2 – 9 mm can be fed with this pendulum system. For larger feed pellets (3 – 14mm) a special pendulum device is available!
Technical Specifications